UPS Lithium-Ion Battery_ 92Ah
Battery Cell: 3.2V92Ah
Battery Pack: 51.2V92Ah
Battery Rack: ±240V92Ah Battery Rack (±256V92Ah)
Inquiry now
Overview
UPS Lithium Ion Battery is key components for ESS solution, which is made of Battery packs/modules, BMS.
Introduction of Sicon Battery Rack
Battery cells are connected in series to achieve different voltage, for example,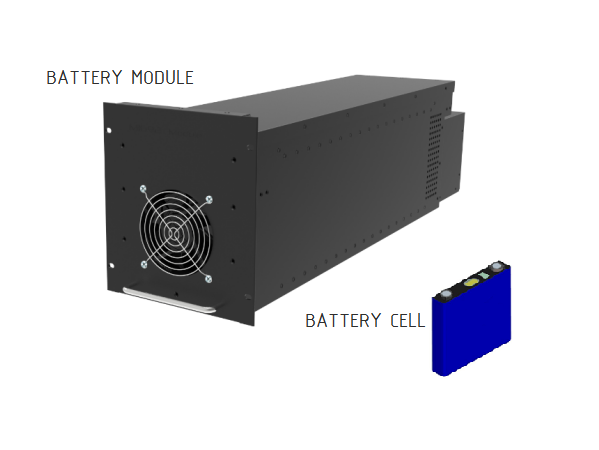 Battery Rack BC-±240/92
10 battery packs connect in parallel to form ±240V 47KWH battery cabinet. The UPS Li Ion Battery rack includes 10 battery packs, 1 BCU battery cluster management unit, 1 BMU battery pack management unit etc.
Each battery pack includes 16pcs 92Ah battery cell which connected in series.
Application
High-value, innovative energy storage protection solution for data centers, industrial processes and critical infrastructure.
Related Solution
>> ESS & Battery Solution
Module/Pack

Items

Specs

Total capacity

47kWH

Nominal voltage

±240V

Rated charge rate

2C@25℃

Max discharge rate

2C@25℃

Communication

CAN,RS485

Equalizing charge

Active

Cell

3.2V/92Ah LFP

Battery module

51.2V/92Ah(1P*16S)

Battery cabinet

±240V/92Ah(1P*160S)

Battery cabinet dimension (W*D*H)

600mm*1000mm*2000mm



inquiry
CHAT WITH US
Contact SCU sales Team
SCU international Sales Center
Email: enquiry@scupower.com
Tel: +86 311-85903762
Fax: 86-311-85903718