2017 SICON Annual Meeting
Time : 2017-01-25
We worked together and joined hands in sincerity in 2016. Also we helped each other in face of all difficulties. We fighted together in the past year and we share the joy of success at this moment. 2017 SICON Annual Meeting began in Shijiazhuang Hong Gu International Hotel in January 13, 2017.
At the beginning of the Annual Meeting, Jisheng Chen, which is the manager of the SICON, made the annual summary and 2017 annual planing . The annual summary is full of the joy and hardships of the last year , and the annual planning is filled with confidence and courage. We shared the joy in the past year and we will struggle hand in hand for our new planning! The deputy manager, Yun Yao, send the new year greeting and the blessing for the future . Enthusiastic applause rang after the speech was over. The applause was for the strategic guidance of the board, for the persistent implementation of the management and especially for the joys of the rainbow after the rain of the colleagues and ourselves.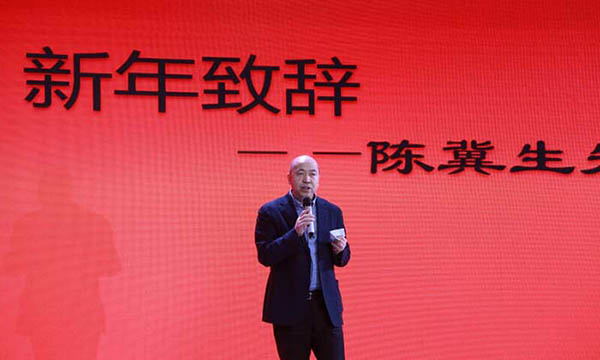 The annual recognition ceremonies began with Manager Chen pressing the ball which symbolizes the start of sailing. When the host reciting each of the extraordinary stories, every excellent employee representative w nnalked to the stage in turn and received the leadership award and the applause of all the staff. They symbolize all the staff in SICON, which have no artificial words and no great things, but they are dedicated, diligent and hard working. They aren't afraid of difficulties and obstacles and set more and more excellent records with their passion and dedication for the work. They play an exemplary role and shines with a brilliance like the ordinary screws. They told us what's the real ownership in action! They have wrote the important words in the development of SICON!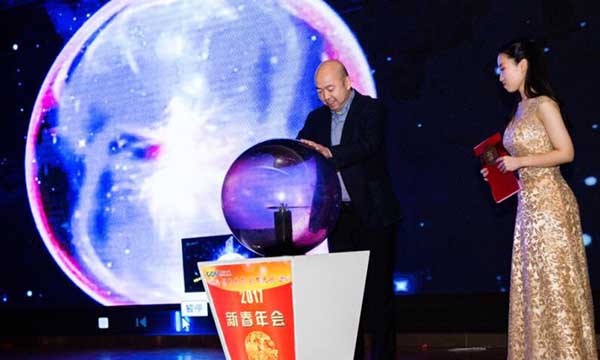 The performance began in a hot dance that is full of energy. An poem of the Production Department, "family", expressed the valuable quality and the dedication spirit about viewing the production line as home. The Shenzhen R& D, "three babies in the palace", showed a palace farce in an amusing atmosphere, and pushed the atmosphere of the stage to climax gradually. Besides, the "dancing basketball" of the financial department and the dance of DingShang were through out the lucky draw. Especially the rock band of the R &D department, lit the energetic melodies of the whole stage. The songs and the laughter rang, along with the game and music.
After a wave of cash pockets, 2017 SICON New Year Annual Meeting was coming to the end in laughter with the songs "bless you".
Let's meet at SICON for a more brighter future with enthusiasm and persistence, with sincerity and dedication, with diligence and simplicity, with wisdom and sweat!