Sicon modular UPS installed in Beijing Gas Group
Time : 2019-08-20
Location:
Natural Gas Mansion, No.22, Xizhimen South Back Street, Beijing, China.
Background:
Beijing Gas Group,the largest urban gas enterprises, with its stable resource protection, advanced technology and high quality operation services, is
one of the most influential brands in Beijing.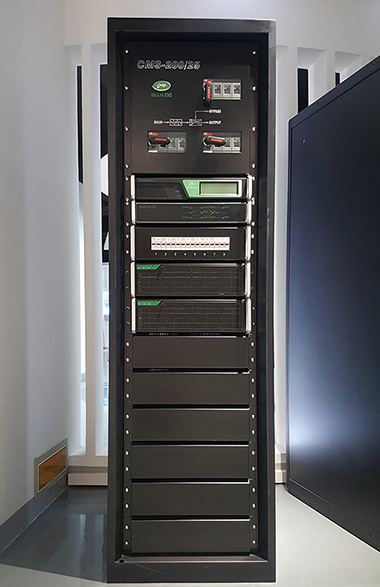 Challenge:
As the low-carbon green fuel, the gas plays an important role in the construction of energy-saving city. Beijing Gas Group has district demands on the energy-saving and the reliability of the uninterruptible power supply(UPS), which affect the safety of all the users.
Solution:
Sicon, as modular UPS manufacturer&supplier, provided modular UPS 200KVA to Beijing Gas Group, with its energy-saving concept, high reliability, high efficiency (98%) and low THDI(3%), Sicon N+X redundancy UPS reduced the pollution to grid and ensured green and reliable power supply.
Product introduction:
200KVA System , 25KVA Module;
Overall efficiency ≥95% (AC~AC), ≥98% (DC~AC)
DC input: ±384VDC
3/3, 3/1, 1/3, 1/1; 50/60Hz;
THDI 3%,PF 0.99
Results:
As power supplier, Sicon UPS ensured the reliable power supply and made contribution to the energy saving and emission reduction. Sicon will spare every effort to provide power for environmental protection and infrastructure!