Telecom Case: Sicon 400kva Modular UPS at China Unicom Data Center
Time : 2019-08-20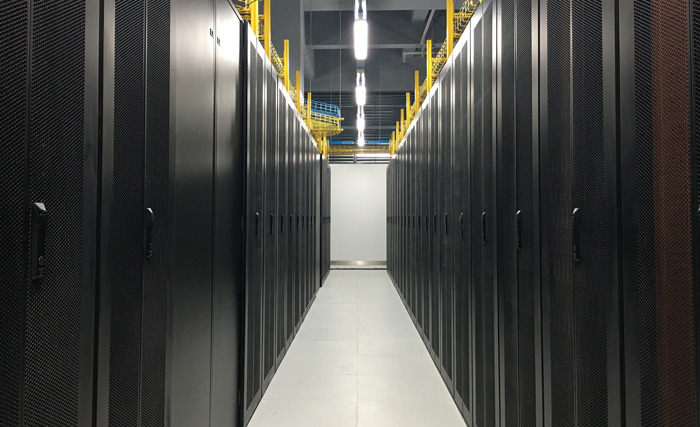 From 2013 to 2017, more than 14 units of Sicon Online UPS(400kva) have been installed on site of China Unicom Data Center.
Location: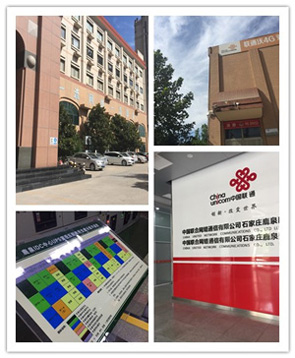 China Unicom Hebei Branch, China.
Segment:
Telecom Data Center; 5.6MW
Background:
China Unicom, China TOP 3 Telecom Operator, provides daily communication network service for more than 30 million people in Hebei Province, undertaking long-term and arduous task of providing comprehensive, high-quality information and communication services for the majority of people in this province.
Challenge:
To ensure reliable, efficient, uninterruptible power supply to multifarious communication network, China Unicom has very strict demands on the Reliability and Capacity Expansion of Data Center Power along with its business growth.
Solution:
★In 2013, Sicon provided 12 sets of three phase ups CMS-400(modular ups) to China Unicom Data Center Hebei Branch with 2N Power Solution, which has two independent power sources to protect the electrical systems against unexpected power failure. The design fully considered flexibility and future power expansion at the very beginning, so modular construction was the most notable feature for this project.
Results:
★12 sets of 400KVA 3 phase ups, 4 years of zero fault uninterruptible power protection, proved the high reliability of Scion modular UPS, which also received highly praise from China Unicom.
★With its business growth, 2 sets more were required in March of this year. Within one day, Sicon technicians completed all works involving installation, debugging, operations, which benefit from Sicon modular construction design.
★With CMS modular UPS installed, China Unicom Data Center has achieved great reliable, flexible, uninterruptible power supply!
As long-term partner of China three major telecommunications operator: China Telecom, China Mobile and China Unicom, Sicon has always been dedicated in providing customer the best-quality UPS and complete solutions!
---
Sicon Products
6-36KVA Modular UPS for small power
10KVA-100KVA Modular UPS hot swappable
150-250KVA Industrial Modular UPS, 150/250KVA Frame,25KVA power module
120KVA- 640KVA modular UPS, 40KVA power module
350KVA-800KVA modular UPS N+X redunancy
---
Sicon Solution
Data Center △2N Power Solution
---
Sicon Enterprise Video
&
Sicon Online Show Room
---
Contact Sicon Team
Tel: 86-311-85903762
Email

:
e
nquiry@scupower.com
Address: Bldg.14&15, No.319, Xiangjiang Street,Hi-Tech Zone, Shijiazhuang,Hebei, China (050035)