How to manage your uninterruptible power supply
2019-06-18 16:46:57
admin
UPS systems include a variety of options for local and remote management. Whether you're standing in front of the server rack or thousands of miles away, you can monitor power conditions, receive automated alerts and take steps to troubleshoot and correct minor problems before they become major headaches.
1.Control Panel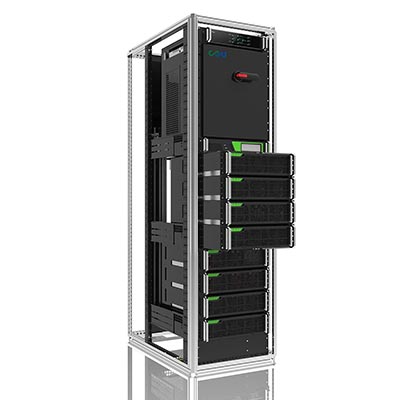 Convenient front-panel controls report important power conditions such as load level and available runtime through LEDs and/or an LCD screen. UPS systems that include an LCD status screen can report more detailed information and provide better access to UPS settings and data at the rack level.
2.Remote Management Options
You may be able to connect the UPS system's built-in communication ports (USB and/or serial) to computers for local management or remote management by proxy. In most mission-critical applications, however, you will not manage UPS systems through host computers. Network management cards enable stand-alone remote management over the network without direct connection to a host computer. You may also be able to connect environmental
sensors to monitor parameters such as temperature, humidity and contact closure inputs.
3.Centralized Management
Whether connected via host computer or network management card, single phase UPS/three phase UPS should support centralized remote management through software provided by the manufacturer or a third-party vendor. Licensing fees for management software from some vendors can be very expensive if you need to support more than a few UPS systems, so make sure to consider this cost when you plan your budget.
4.Emergency Power Off
UPS systems typically include provisions for connecting to your facility's Emergency Power Off (EPO) circuit. During an emergency, activating the EPO switch will immediately de-energize all the equipment connected to the EPO circuit.
---
Sicon Enterprise Video
&
Sicon Online Show Room
---
Contact Sicon Team
Tel: 86-311-85903762
Email

:
e
nquiry@scupower.com
Address: Bldg.14&15, No.319, Xiangjiang Street,Hi-Tech Zone, Shijiazhuang,Hebei, China (050035)