Sicon 3 Phase UPS installed in Zhaojun Museum
Time : 2019-08-20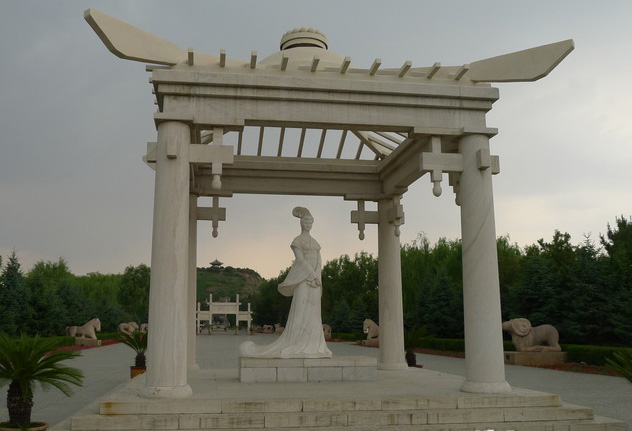 Location:
Zhaojun Museum, north China's Inner Mongolia
Background:
The 132,000-square-meter Zhaojun Museum was built to memorialize Wang Zhaojun, a famous ancient Chinese beauty of the Han Dynasty (206 B.C.–A.D. 220). She volunteered to leave the imperial court in Chengdu and marry a ruler of a Hun tribe in order to establish friendly relations between the tribe and the Han Dynasty. Zhaojun was eventually buried in Hohhot, the capital of present-day Inner Mongolia Autonomous Region. The museum incorporates the site of Zhaojun's tomb and a museum of Hun culture.
Challenge:
Uninterrupted power supply, key device for museum alarm system. Without saft power, alarm system may fall into fauty every minute. As critical exhibits in the museum, alarm system should be always be ready and working to keep exhibits security.
Solution:
2 sets 3 Phase Online UPS CMS-50/10 was supplied and installed in Zhaojun Museum with its energy-saving concept, high reliability, high efficiency (98%) and low THDI(3%), Sicon CMS UPS ensured green and reliable power supply with pretty-low pollution to grid.
Product introduction:
☆
3 Phase 50KVA UPS Chassis with 10 KVA UPS Module
★3/3// Uninterruptible Power Supplies 10kVA- 20kVA -30kVA -40kVA -50kVA
☆UPS module: 10 kVA
★System frame/chassis: 50kVA
☆Excellent power capability
★50kVA single chassis, parallelable up to 200kVA
☆Transformer Free UPS technology, lower space and weight
★Online double Conversion
(VFI-SS-111) · Rational redundant structure · N+X redundancy
Sicon Products
6-36KVA Modular UPS for small power
10KVA-100KVA hot swappable modular UPS
150-250KVA Industrial Modular UPS, 150/250KVA Frame,25KVA power module
120KVA- 640KVA modular UPS, 40KVA power module
350KVA-800KVA N+X redunancy modular UPS
---
Sicon Enterprise Video & Sicon Online Show Room
Sicon UPS at International Fair
Key Projects - 43.6MVA UPS Installed at a Cloud Data Center in Beijing
Telecom Case: Sicon 400kva Modular UPS at China Unicom Data Center
Astronomy Case-Sicon Modular UPS Applied to the World's Largest Single-aperture Telescope Base
---
Contact Sicon Team
Tel: 86-311-85903762
Email
:
e
nquiry@scupower.com
Address: Bldg.14&15, No.319, Xiangjiang Street,Hi-Tech Zone, Shijiazhuang,Hebei, China (050035)