Sicon attend the 19th China International Industry Fair
Time : 2019-08-20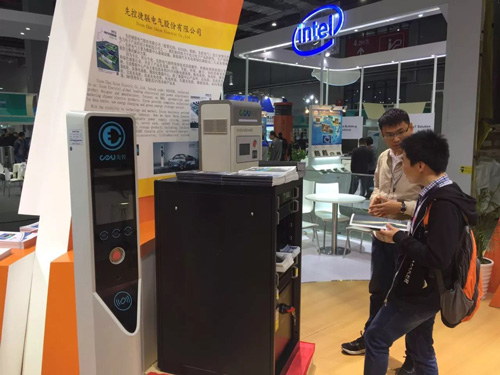 Recently, the 19th China International Industry Fair was grandly opened at the National Convention and Exhibition Center (Shanghai). Sicon was invited to attend the exhibition as outstanding enterprise in Hebei Province.

CIIF over view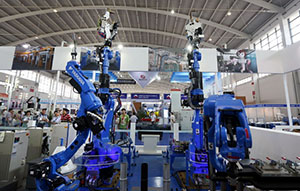 China International Industry Fair(CIIF), launch in 1999, has become one of the most influential international industry brand exhibition in China,through implementing "professionalization, marketization, internationalization and branding" as its strategies for over 18 years. CIIF, an UFI approved event, is a leading event for manufacturing in China as well as an important window and platform open to the world for international trade, communication and cooperation on industrial scope.
CIIF is an important national exhibition after the 19th CPC National Congress, it fully demonstrates the requirements of the 19th CPC on promoting the integration of Internet and real economy .
Sicon in CIIF
Sicon fully displayed the modular UPS ,DC fast EV charger and data center power solutions in the fair. Sicon professional power supply products and power solutions attract new energy industry , broadcast&TV network,Finance and other industries expert. Sicon engineer conducted a detailed uninterruptible power supply and EV charger product explanation for vistors, and showed our customers the technical advantages of power supply products and good brand character , also was highly praised by visitors.
The five-days exhibition came to a close and Sicon established long-term coexistence and cooperation with many partners. With a market leading position for reliable uninterruptible power supply(UPS) and Electric Vehicle Charging Stations, Sicon makes its footprint within today's energy consumption and protection dilemmas. Chances always go with challenges, we will continue work hard to provide users with safer and more reliable power solutions and services.
Sicon Products
6-36KVA Modular UPS for small power
10KVA-100KVA hot swappable modular UPS
150-250KVA Industrial Modular UPS, 150/250KVA Frame,25KVA power module
120KVA- 640KVA modular UPS, 40KVA power module
350KVA-800KVA N+X redunancy modular UPS
30KW-120KW DC Fast Charging Pile
---
Sicon Enterprise Video & Sicon Online Show Room
Sicon UPS at International Fair
Key Projects - 43.6MVA UPS Installed at a Cloud Data Center in Beijing
Telecom Case: Sicon 400kva Modular UPS at China Unicom Data Center
Astronomy Case-Sicon Modular UPS Applied to the World's Largest Single-aperture Telescope Base
---
Contact Sicon Team
Tel: 86-311-85903762
Email
:
e
nquiry@scupower.com
Address: Bldg.14&15, No.319, Xiangjiang Street,Hi-Tech Zone, Shijiazhuang,Hebei, China (050035)