Sicon online high frequency 3 phase UPS supplied to Army IDC.
Time : 2019-08-20
The Chinese People's Liberation Army(PLA)63783, established in 1968, is the unique satellite monitoring and control center in China.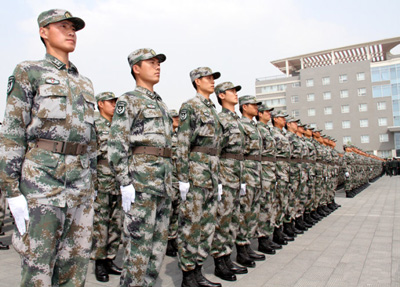 It mainly undertakes the tracking measurement of spacecraft; receives and processes data from the spacecraft; controls the spacecraft; long-term operation and management of spacecraft in orbit, etc..
To guarantee uninterrptible power supply for this satellite center, Sicon provides cutting-edge high-quality 3 phase UPS DSM series, which greatly improves its IDC power capacity, ensures data security while reducing the operating cost of IDC room.
DSM series UPS power is a kind of Online High Frequency Double Conversion UPS system, with 0.9 output power factor to ensure UPS high loading capacity; meanwhile it can achieve six ups work in parallel to meet capacity expansion demand with growing business. By excellent product quality, good performance, Sicon modular UPS power buildup stable and reliable power environment for IDC room, making its operation more secure and reliable, which has won universal praise and high trust from customers.
---
Sicon Products
6-36KVA Modular UPS for small power
10KVA-100KVA hot swappable modular UPS
150-250KVA Industrial Modular UPS, 150/250KVA Frame,25KVA power module
120KVA- 640KVA modular UPS, 40KVA power module
350KVA-800KVA N+X redunancy modular UPS
---
Sicon Enterprise Video & Sicon Online Show Room
Sicon UPS at International Fair
Key Projects - 43.6MVA UPS Installed at a Cloud Data Center in Beijing
Telecom Case: Sicon 400kva Modular UPS at China Unicom Data Center
Astronomy Case-Sicon Modular UPS Applied to the World's Largest Single-aperture Telescope Base
---
Contact Sicon Team
Tel: 86-311-85903762
Email
:
e
nquiry@scupower.com
Address: Bldg.14&15, No.319, Xiangjiang Street,Hi-Tech Zone, Shijiazhuang,Hebei, China (050035)