Sicon online three phase UPS join hands with National University of Defense Technology
Time : 2019-08-20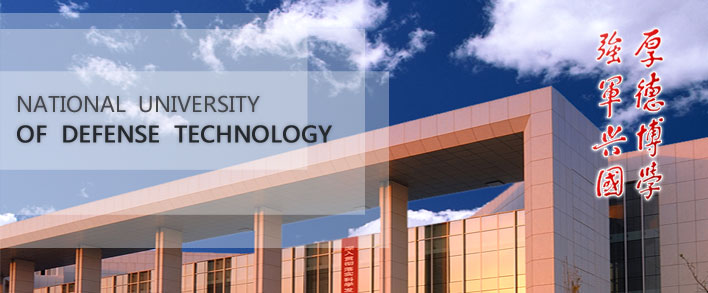 University of Defense Technology is located in Hunan Province,China, and is a national key comprehensive university that under the leadership of Defense Department and Education department. It has always been at the forefront of national defense science and technology research, and carry out basic research and more exploration actively by improve its independent innovation ability and comprehensive scientific research ability.
For technology research, key equipments should be always be ready and working. To guarantee uninterrptible power supply, Sicon, as modular UPS manufactures, provides 350KVA online modular UPS to server room. following the concept of "energy saving, green, environmental protection " ,It is featured by reliable redundancy, N+X module-level redundancy system, high power density, no risk on-line expansion of maintenance, Which ensures data security of server room.
350KVA modular UPS introduction
☆350kVA system, 50VKA power module. parallelable up to 1400kVA
★Online double Conversion (VFI-SS-111) · Rational redundant structure · N+X redundancy
☆High efficiency · AC/DC, DC/AC 95%, DC/AC 98% efficiency
★Input low current harmonic distortion · THDI ≤ 3%
☆High input power factor · input PF ≥ 0.99
★High output power factor · Output PF = 0.9
☆Static and Maintenance bypass switch
★Short circuit and overload protection
☆RS232 serial ports and dry contacts
Sicon pay attention to every step of production and each link are required to be good quality to maximize the benefits of all the users.We will spare no efforts to provide full range of UPS(modular UPS, three phase UPS,online UPS )and professional overall UPS solutions or the national innovation system and guarantee the normal run of commuter network , devote ourselves to the development of national technology and innovation!
---
Sicon Products
6-36KVA Modular UPS for small power
10KVA-100KVA hot swappable modular UPS
150-250KVA Industrial Modular UPS, 150/250KVA Frame,25KVA power module
120KVA- 640KVA modular UPS, 40KVA power module
350KVA-800KVA N+X redunancy modular UPS
---
Sicon Enterprise Video & Sicon Online Show Room
Sicon UPS at International Fair
Key Projects - 43.6MVA UPS Installed at a Cloud Data Center in Beijing
Telecom Case: Sicon 400kva Modular UPS at China Unicom Data Center
Astronomy Case-Sicon Modular UPS Applied to the World's Largest Single-aperture Telescope Base
---
Contact Sicon Team
Tel: 86-311-85903762
Email
:
e
nquiry@scupower.com
Address: Bldg.14&15, No.319, Xiangjiang Street,Hi-Tech Zone, Shijiazhuang,Hebei, China (050035)