Sicon provides 350KVA modular UPS to enable reliable power supply to university IT room in China
Time : 2019-08-20
Recently, Sicon successefully supply power to university IT server room in China.Located in Heilongjang, a city in northeastern China, College of Finance and Economics is one of the "1115 project" focuses on the construction of colleges.The college has distinctive features and advantages in its orientation, talent training mode, specialty setting, talent training program and management mode.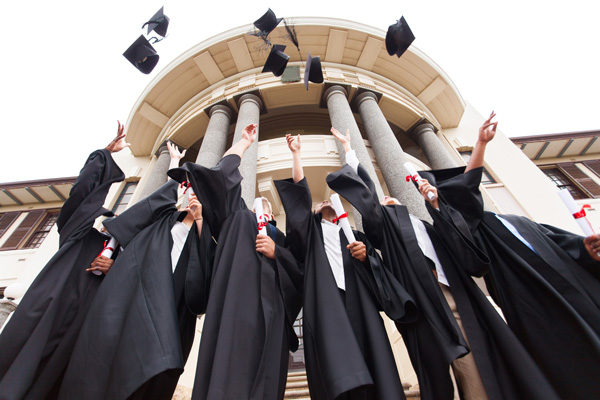 With the highly developed informatization, a stable operation of the IT server room. UPS has become an important aspect of college construction. The good power supply in the IT room is closely related to the stable operation of the entire college storage equipment and the safe storage of information, which is more closely related to the steady development and improvement of the school's information degree. Due to the real-time transmission, processing and storage of the computer equipment in the IT room, the required high quality and reliability of the power supply are very high.
Sicon will design,deliver 350KVA high frequency modular UPS for IT server room , online UPS power with highest reliability, N+X redundancy,and energy saving to be installed at college IT room that will supply power to the important load, perfect guarantee of the IDC IT room load uninterrupted operation.The high power density design of Sicon's technology allows competitive advantage in the market. Per module power is 50KVA, 4U.
In a power system controls and protects the network from failures and avoids power outages. The CMS series modular UPS is the ideal product to facilitate reliable energy supply and can be safely operated in harsh environments. Sicon, as online UPS system manufacturers, has always been and continues to drive innovation in modular UPS technology and provides a complete range of products for all ratings and applications from 10 kVA to 800 kVA. As a market leader in modular UPS technology, Sicon has a global installed base of more than 20 countries.
---
Sicon Products
6-36KVA Modular UPS for small power
10KVA-100KVA hot swappable modular UPS
150-250KVA Industrial Modular UPS, 150/250KVA Frame,25KVA power module
120KVA- 640KVA modular UPS, 40KVA power module
350KVA-800KVA N+X redunancy modular UPS
---
Sicon Enterprise Video & Sicon Online Show Room
Sicon UPS at International Fair
Key Projects - 43.6MVA UPS Installed at a Cloud Data Center in Beijing
Telecom Case: Sicon 400kva Modular UPS at China Unicom Data Center
Astronomy Case-Sicon Modular UPS Applied to the World's Largest Single-aperture Telescope Base
---
Contact Sicon Team
Tel: 86-311-85903762
Email
:
e
nquiry@scupower.com
Address: Bldg.14&15, No.319, Xiangjiang Street,Hi-Tech Zone, Shijiazhuang,Hebei, China (050035)